Ox Bungs


CA10033
OX RUNNERS
20 x 18M PER TUB
These traditional Ox Runners are ideal for Black and White Puddings.

'A-Grade' natural casings with long shelf life. Heavy thick-walled Uruguayan casings, 18 metres per piece. New low price with no compromise on quality.

This casing has a natural curve and so is suitable for Bury Black Puddings.


Supplied in 20 Hanks per tub
each being a length of 18 meters
width 40-43mm approximately per hank.
Will produce a total yield length of 360 meters approximately.

Our Beef Casings are specially imported from South America with the Beef Runners being of Uruguayan origin.

They are superb runners that are strong walled making them ideal for black puddings and Salami, as well as other dried products.
All our Natural Casings are cured in salt before dispatch.

We recommend they are stored in a sealed 'Tupperware' type container in a fridge…. where they will be fine for at least 3-4 months.

Before use they need to have the salt rinsed from them and then soaked in warm water for at least 20 minutes prior to use.

After soaking, if you don't use all of the Ox Runner, then put the remaining length into a sealed container in a fridge, otherwise it will be ruined.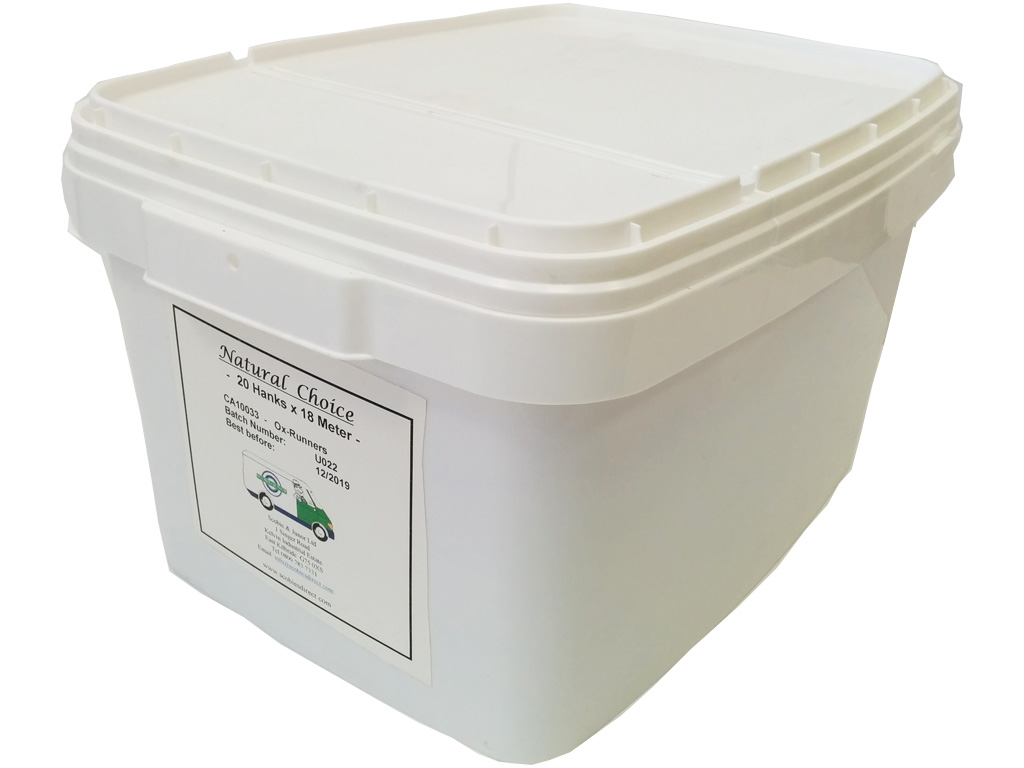 ---
Scobie and Junor
East Kilbride: 01355 237041 | Belfast: 02890 841 025 | Naas: 1800 30 1919
www.scobiesdirect.com

Foodmaker | 01536 400560
www.food-maker.co.uk