Ox Bungs


CA10032
OX MIDDLES
20 x 9M PER TUB
These Ox middles are the traditional casing for Salami.

They are a straight casing with no natural curve…making them easier to hang.

'A' grade quality - Heavy thick-walled Uruguayan casings, 9 metres per piece.

Sizes:
50/55mm wide.
20 x 9 metres to make 20lb of sausage.

Our Beef Casings are specially imported from South America with the Beef Middles being of Uruguayan origin.

They are superb middles that are strong walled making them ideal for Salami & other dried products.
All our Natural Casings are cured in salt before dispatch.

We recommend they are stored in a sealed 'Tupperware' type container in a fridge…. where they will be fine for at least 3-4 months.

Before use they need to have the salt rinsed from them and then soaked in warm water for at least 20 minutes prior to use.

After soaking, if you don't use all of the Ox Middle, then put the remaining length into a sealed container in a fridge, otherwise it will be ruined.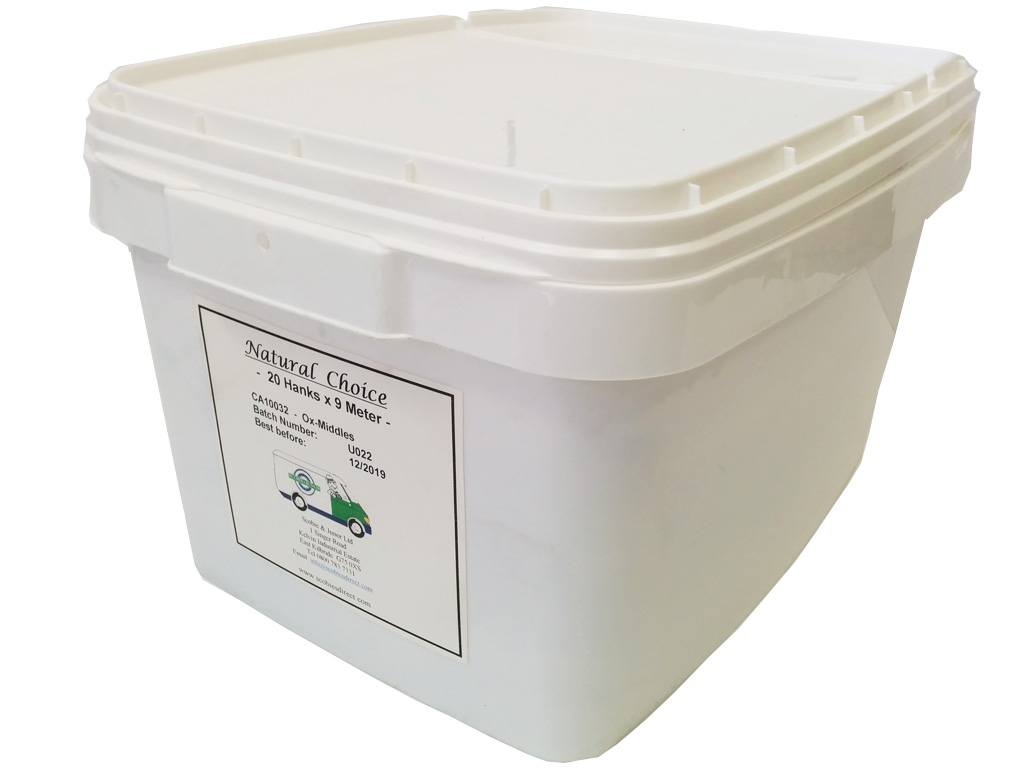 ---
Scobie and Junor
East Kilbride: 01355 237041 | Belfast: 02890 841 025 | Naas: 1800 30 1919
www.scobiesdirect.com

Foodmaker | 01536 400560
www.food-maker.co.uk